As far as South London rubbish removals are concerned, Stuart Homfray is the contractor to count on. We have been the area's leading waste management specialists. We work for domestic and commercial clients alike, bringing high quality rubbish removal services in South London, up to all industry standards, on prices that truly have no match. When you come to think of it, you do not have a better option than hiring us when the time to get rid of junk and unnecessary items comes.
Not your everyday waste collection service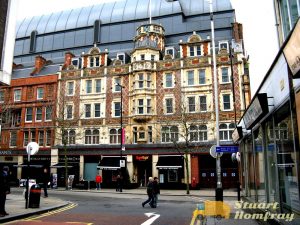 We are available for regular and one off rubbish removals in South London. As we have already had the opportunity to mention, we are fully licensed to operate on domestic and commercial properties alike. There is hardly a type of waste (except hazardous one) that we cannot collect, drive to the designated area and dispose of in an eco-friendly manner. Naturally, we try to recycle as much of the junk entrusted to us as possible, of course free of charge. Our certified experts hold permissions to all depots in Greater London, so really, you will not be having a problem with getting the job you have on your hands completed swiftly and with style.
Always there for you
No matter whether it is regular domestic junk, garden waste, broken down furniture and appliances that you want to get rid of, just give us a call and we are going to make the necessary arrangements. Our capable staff operates on a very flexible schedule, so even it is a last minute thing, we are more than certain that we will be able to figure something out. Stuart Homfray is a benchmark for quality and we will more than gladly demonstrate to you why this is so.
The right reasons to trust us
Do you want a South London rubbish removal service that is:
Professionally tailored
Environmentally responsible
Competitively priced
Flexibly scheduled
Swift and easy to obtain
Then you only need to do one thing and that is to pick up the phone and get in touch with our impeccable client support. Alternatively, you can request a free no obligation quote and make a reservation through the easy to use online contact form on our website. In both cases, we will answer your call professionally and on time. It's as easy as that.
Eco friendly rubbish collection and disposal in South London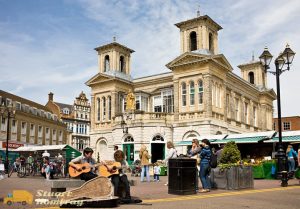 The term South London comes to designate those parts of the Greater London area that are located to the south of the River Thames. Historically, the capital developed on the North Banks, but as soon as the mediaeval expansion began, the south emerged. Up until the mid 19th century however South London was considered more or less rural and suitable for country retreats, not so much as part of the metropolis. The arrival of the railway changed this. Today South London is a fully-fleshed, well connected portion of the big city, containing areas with both urban and suburban character. Bexley, Bromley, Croydon, Greenwich, Kingston, Lambeth, Lewisham, Merton, Richmond, Southwark, Sutton and Wandsworth are the London boroughs that are part of South London. The latest estimates place their total population at 2 835 200 and territory at 249.34 sq miles. Lambeth and Lewisham are relatively close to the City and they have quite a cosmopolitan feeling. Places in Croydon and Bromley for example have the distinct character of the typical English suburb, with semi-detached houses and beautiful former village commons turned into public parks. Major historic and tourist attractions are to be found in the Royal Borough of Greenwich – the Maritime Museum, the Royal Observatory etc.